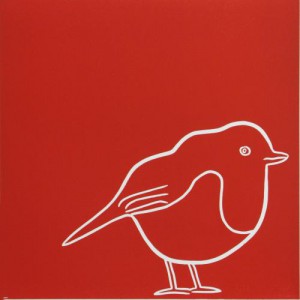 Medium: Linocut
Image Dimensions: 30cm x 30cm
Limited Edition of: 75
Colour: Red
Hand printed on high quality paper
Year: 2012
Ref.No. 169
I was inspired to go ahead and print my Troubadour Robin linocut when I met the tame robin in the garden of the 'Troubadour' restaurant in Earl's Court.  Bob Dylan sang at the same Troubadour back in the 1960's.