Current and Forthcoming Exhibitions
Jane continues to exhibit and sell her work through:
Artichoke Printmaking, 245a Coldharbour Lane, London SW9 8RR
Tel: 020 7924 0600 www.artichokeprintmaking.com
Amanda Aldous Fine Art Ltd, The Gallery on the Hill, Reeds Farm House, Weston Corbett, Basingstoke, Hampshire RG25 2PB. Tel: 01256 471422 https://aafineart.co.uk/
The Biscuit Factory, Stoddart Street, Newcastle upon Tyne, NE2 1AN
Tel: 0191 2611103 www.thebiscuitfactory.com
For Arts Sake, 45 Bond Street, Ealing, London W5 5AS
Tel: 020 8579 6365 www.forartssake.com
Outlines, The Granary, Bourne, EX18 7BB. Online Gallery
Tel: 01769 581629 www.outlines.org.uk
PrintsGB.com Online Gallery. Tel 020 8237 1183 www.PrintsGB.com
The Churchward Online Gallery www.thechurchwardgallery.com
Jane will be exhibiting at the following Art Fairs in 2021:
Parsons Green Art Festival, 725 Fulham Road, London SW6 5UL, February https://www.adlib-events.com/
The Affordable Art Fair, Battersea Park, 21 – 24th October, with Artichoke https://affordableartfair.com/fairs/battersea-autumn
Jane's linocuts have been published in two books:
'Hybrid Prints' by Megan Fishpool published by A & C Black 2009
'Practical Printmaking' by Colin Gale published by A & C Black 2009
Jane's 'Lipstick' linocut is published in the January 2010 edition of 'House and Garden' magazine.
Jane's 'Meerkats', 'Horse Turning' and 'Troubadour Robin' linocut are all published as cards by Canns Down Press.  Meerkats was published for the Royal Academy when it was exhibited in the Royal Academy Summer Exhibition.
Many of Jane Bristowe's designs are now available as blinds from Creatively Different as roller, roman, vertical, venetian and panel, and also as wallpaper, mural or splashbacks.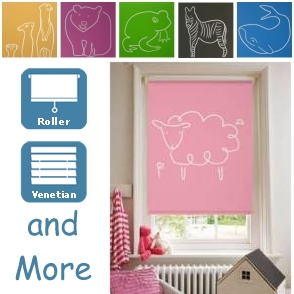 Please Click Here to see the collection.
For up-to-date current projects and collaborations please see my 'News' page.
Save
Save