Bledsoe bags have just launched the latest Bledsoe & Bristowe collaboration Ocean Life.
Jane's linocuts of a sea turtle and whale, swimming in friendly companionship under the sea, are featured in a range of sponge bags and their signature Walkabout phone bag.
There are three sizes of sponge bags – two medium-sized at £20 each and a large one at £25 – or the full set for £55 – and the Walkabout phone bag for £25.
All bags are washable and are handmade in Bledsoe Bags' Fulham workshop. They make perfect gifts for ocean lovers, and can be posted you by Bledsoe Bags.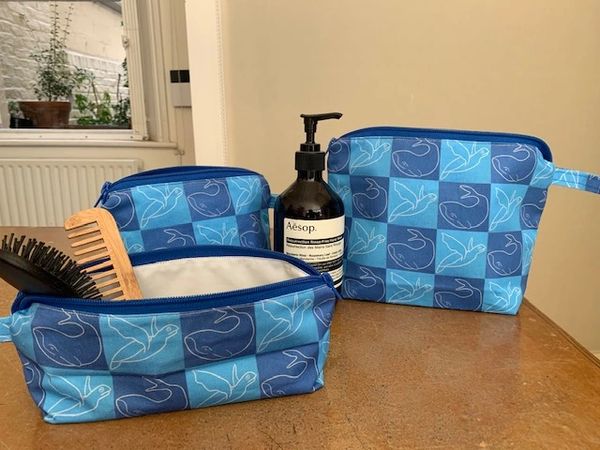 We donate 10% of every sale of Ocean Life to the charity Marine Conservation Society (MCS) via Work for Good. MCS is a community of ocean lovers working together towards a vision of a sea full of life, where nature flourishes and people thrive.
For almost 40 years the Marine Conservation Society has been the voice of the ocean, defending habitats and species. MCS work around the UK protecting our seas, and also contribute to international data and legislation.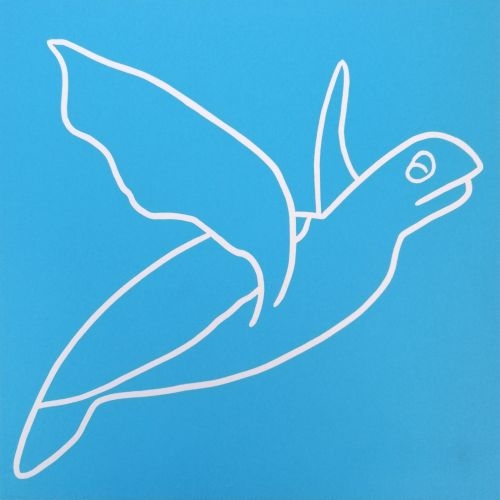 Through MCS sustained campaigning, conservation zones have been created around our waters, carrier bag charges have been introduced and MCS has influenced the Fisheries Act to make sustainable fishing a clear aim. Now MCS is looking at the potential of our seas to reduce the impact of climate change.
As MCS says, "Healthy seas have more wildlife, hold more carbon and offer a stable income to those whose livelihoods depend on them."
Click here for more about MCS