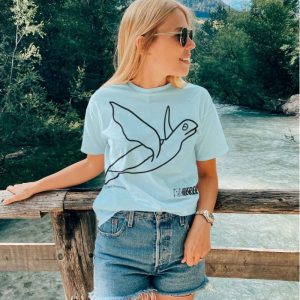 Hot on the heels of Dear Elephant, Jane's book collaboration with author Florina Falce, comes her T-shirt and greetings cards collaboration with Born Free Foundation. The collection features the animal designs of Jane's linocuts. Please Click Born Free Foundation to see the range.
Born Free is an animal charity that's passionate about wild animal welfare and Compassionate Conservation. Founded by Virginia McKenna OBE, Will Travers OBE and Bill Travers MBE in 1984, Born Free works tirelessly to stop the exploitation and suffering of individual animals living in captivity or in the wild.
From the start, Born Free has campaigned for a future where animals and people can co-exist and where threatened and endangered species are protected for generations to come.
"Our love and concern for animals should go beyond those within our personal environment. We should see the world as a whole, see nature in its entirety and realise the importance of humans being part of the animal world and animals being part of theirs. It is only in this way that we can prevent the complete destruction of our environment and perhaps, ultimately, of ourselves."
– Virginia McKenna OBE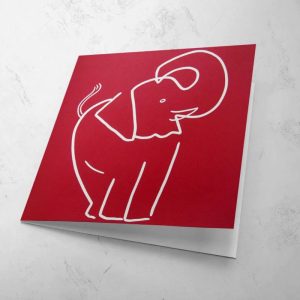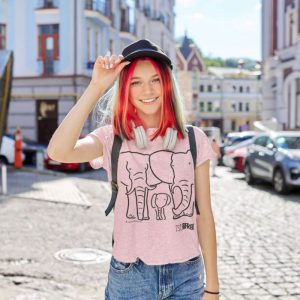 This unique and stylish shirt features a father, mother, and baby elephant, symbolizing the strength and bond of family. Made from premium super soft 100% organic cotton and proudly printed in the UK, this shirt is comfortable to wear and will make a great addition to your wardrobe.
shop.bornfree.org.uk
Born Free works in the field, which means operating their own sanctuaries, conservation activities and educational outreach programmes, as well as providing long-term support to a range of projects operated by NGOs whose values align with Born Free's ethos of keeping wildlife in the wild.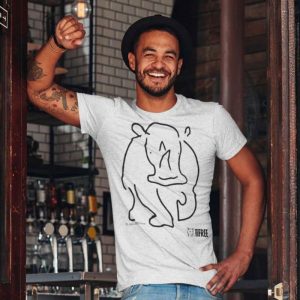 Collaboration with wildlife and conservation charities has become key to Jane's work, and Born Free is delighted to be collaborating with her on her range of designs. Proceeds from Born Free's shop support their vital work to keep wildlife in the wild.
"Artists are well known for their generosity and these amazing and talented people are no exception. An image can say more than a hundred words – and here is the proof. Born Free is indeed fortunate to have such friends."
– Virginia McKenna OBE