Snapshot Update – My French Bulldog at Green and Stone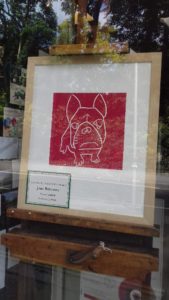 My French Bulldog is in the window of historic Green and Stone  art shop on the Kings Road, Chelsea, London for a couple of weeks during August 2017. I like to think he's watching the world go by. How much is that doggie in the window?!
Congratulations to Green and Stone for celebrating it's 50th birthday this year.
Save
Save