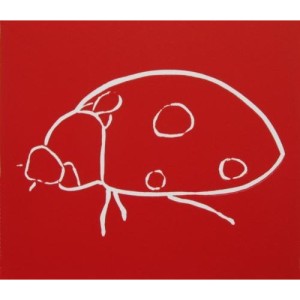 Medium: Linocut
Image Dimensions: 15.5cm x 13.5cm
Limited Edition of: 50
Colour: Red
Hand printed on high quality paper
Year: 2010
Ref.No. 115
I wanted to express how the state of natural habitats and its wildlife have been decimated by the use of pesticides and modern farming techniques. The ladybird, with its delicate wings and warning red colouring captures this sentiment, and is reflected in the fragile quality of the line.