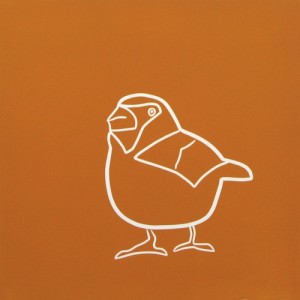 Medium: Linocut
Image Dimensions: 30cm x 30cm
Limited Edition of: 75
Colour: Burnt Orange
Hand printed on high quality paper
Year: 2014
Ref.No. 192
This enigmatic bird is the largest finch in the UK. With shy habits and mostly only found in England it is now becoming rare and difficult to see.
The Latin name is Coccothraustes coccothraustes