Group Exhibition – Jane Bristowe – Drew Walker – Snug
A Magic Summer Evening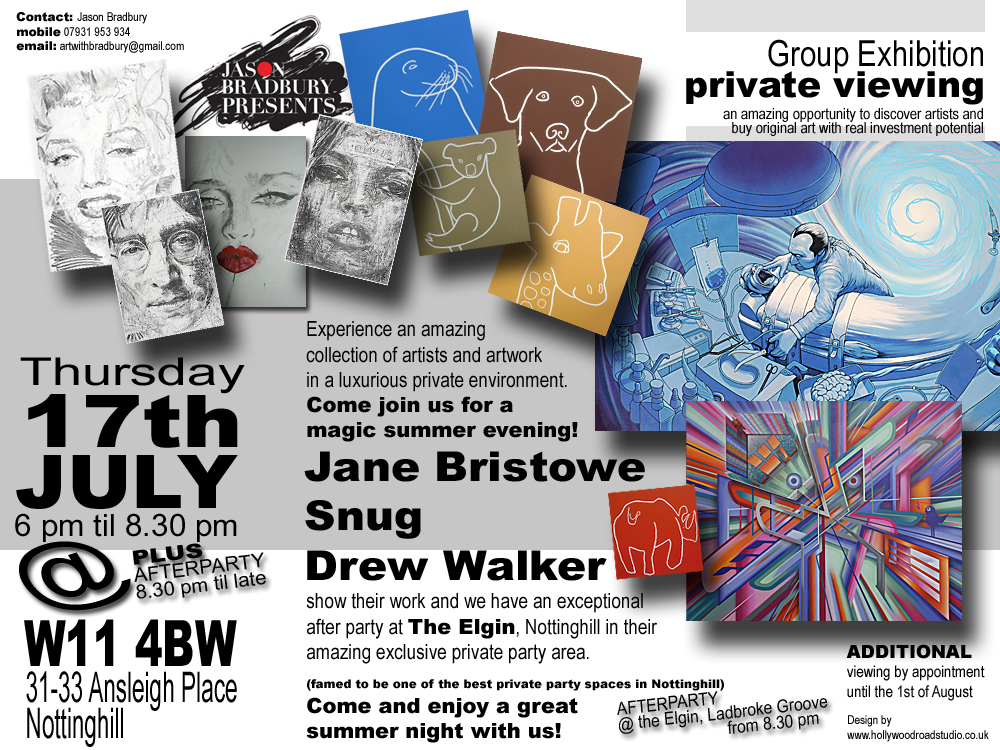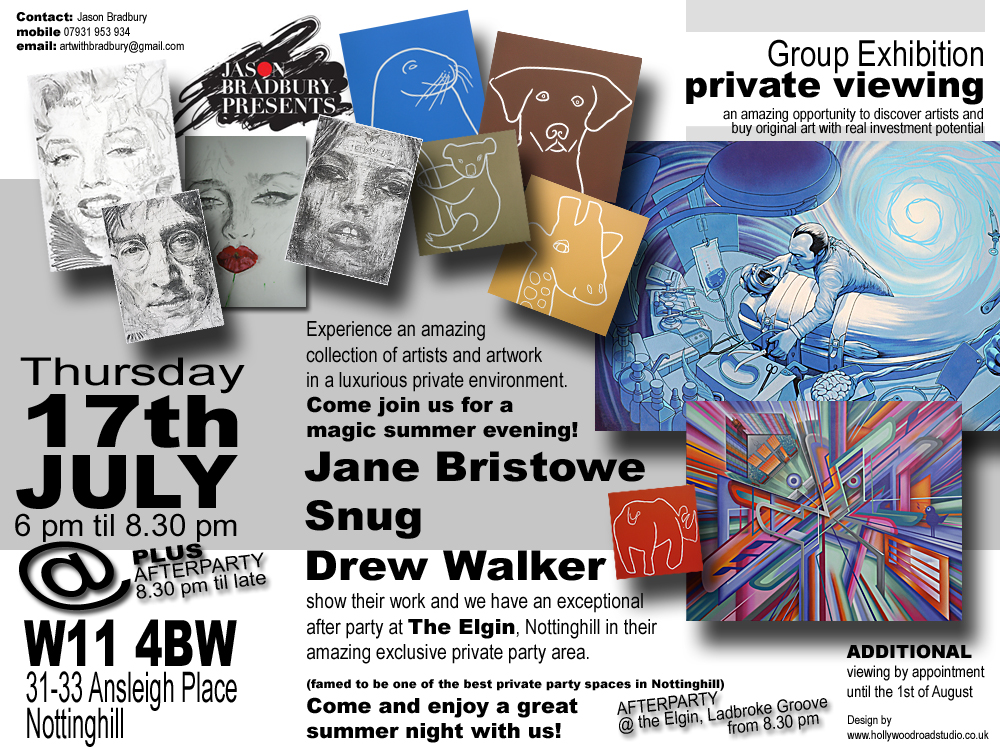 Group Exhibition Private View
A Summer Evening Group Exhibition Private View – a collection of artists and artwork in a luxurious private environment.
When and Where is the Show?
Thursday 17th July 2014 6 pm – 830 pm
31-33 Ansleigh Place, Nottinhill W11 4BW
Where is the After Party?
The Elgin, Nottinghill in their exclusive private party area (reputedly the best in the area)
Additional Viewing:
Veiwing by appointment until 1st of August.
For an invitation please contact:
Jason Bradbury
Mobile: see top left of image – email: artwithbradbury[at]gmail.com
Save