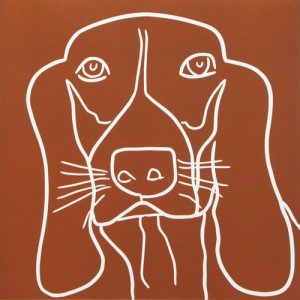 Medium: Linocut
Image Dimensions: 30cm x 30cm
Limited Edition of: 75
Colour: Rusty Brown
Hand printed on high quality paper
Year: 2014
Ref.No. 187
The Basset Hound with its droopy eyes and long ears is a dog that needs a great deal of excercise. This print is a portrait of the head of this fine hunting dog.